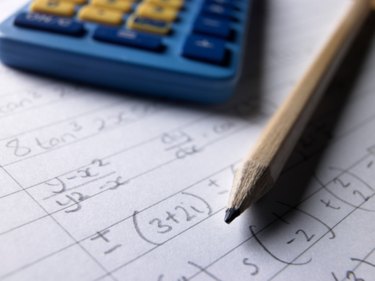 A scientific calculator provides the ability to graph and solve advanced mathematical equations and problems making the number of features, options and settings numerous. When one or more options are incorrectly set, it can result in undesired behavior or yield wrong results. Clearing the calculator's memory will set things back to default, allowing the user to reset the options and settings from scratch for optimal use.
Step 1
Press the "MEM" key by pressing the yellow "2nd" key, then pressing the "+" key.
Step 2
Select "Reset" from the menu that appears and press "Enter."
Step 3
Choose whether to clear "All Memory" or "Just Defaults."
Step 4
Confirm your selection by selecting "Yes."