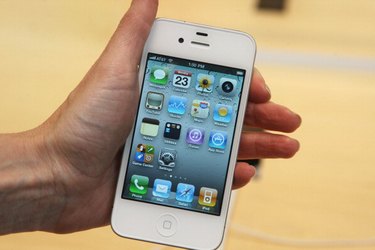 Apple's iPhone allows you to add email accounts to your device so that you can check messages on the go. If you use a Microsoft Exchange mail account, you can configure the iPhone to actively sync with the Exchange server. You can configure an Exchange account on your iPhone in a few steps.
Step 1
Tap the Settings icon on the iPhone's home screen. Tap the "Mail, Contacts, Calendars" option.
Step 2
Tap "Add Account," then press the "Microsoft Exchange" option.
Step 3
Type the Exchange account email address into the space provided. Enter your Exchange account domain, username and password.
Step 4
Enter a description for the Exchange account in the space labeled "Description."
Step 5
Tap the "Next" button to connect to the Exchange server.
Step 6
Tap the sliders next to the "Mail," "Contacts" and "Calendars" options when the iPhone is connected to the Exchange server. You can enable or disable each options. Your iPhone will sync any option with a slider set to "ON" to the Exchange server.
Step 7
Tap "Save" to save the changes made to the Exchange server's options.