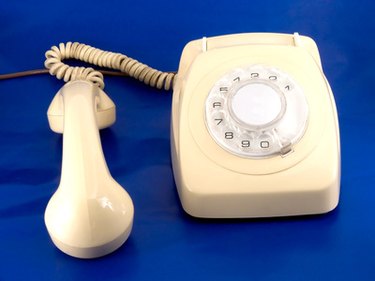 A number of cell phone owners use their mobile devices as their only method of phone communication. However, if you do not choose to use your cell phone while at home, you do not have to do so. Instead, you can connect your iPhone to a landline and receive calls with the use of a special converter device.
Step 1
Insert a landline phone cable into a standard phone jack in your home. Attach the opposite end of the cable to a cell phone to landline converter device such as Dock-N-Talk, Merge or Mobotalk (see Resources). This allows you to take all of your cellular calls via a landline connection.
Step 2
Dock your iPhone device with your converter via its docking station.
Step 3
Insert extra cables of the phone variety into any other phone jacks at your residence. Plug the empty ends of your cables to your phones that contain landlines. This gives you the chance to route all of the landline-based telephones in your home to work with your iPhone.