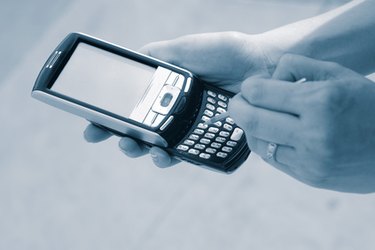 With Bluetooth technology, you can send and receive files. You can also access other Bluetooth-enabled phones within your range. This is a desirable option if you want to transfer information from your old phone to your new phone. Both phones must be Bluetooth-enabled before you can access this information. Connecting to another Bluetooth-enabled phone is a quick and simple process.
Step 1
Press the "Menu" button on your phone. Press the navigational arrows to select the "Bluetooth" sub-menu.
Step 2
Select "Add a Device." Search for your other Bluetooth-enabled phone. Use the navigational arrows to highlight and select it.
Step 3
Press "OK" to confirm the connection. Enter a passkey. If you forgot the passkey, enter "0000," which is a default passkey for most phones. Press "OK" once again.
Step 4
Navigate to the "Media" sub-menu on your phone. Locate the Bluetooth-enabled phone, by its name. You now have access to music, video, photos and contacts.
Step 5
Highlight the file you want and press the center key. Press the right soft key and select "Save" to save it to your phone.