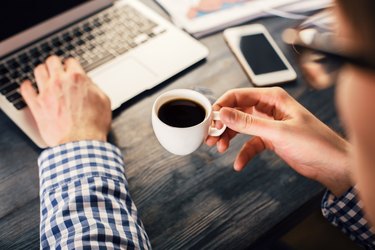 The MOV file format is a standard file type found in the Apple QuickTime application and can be converted from a video file to a still image in JPEG format. Videos are a collection of multiple frames, and each frame can be paused and turned into a picture through the QuickTime exporting tool. Once exported, the JPEG is viewable in any photo manager on your Mac or Windows-based PC. QuickTime Pro 7 (or later) is required to export the frame and is available for download frrom the Apple QuickTime site (see Resources).
Step 1
Launch QuickTime on your computer, and click the "File" menu at the top of the application's window.
Step 2
Click "Open" in the drop-down menu, and locate the MOV file in the pop-up dialog box. Double-click the file to open it in QuickTime.
Step 3
Click and drag the playhead at the bottom of the video to the frame you want to convert into an image.
Step 4
Release your mouse to place the playhead at the specific frame, and click "File." Click "Export" in the drop-down menu.
Step 5
Click "Movie to Picture" in the Export window, and click "Options." Click "JPEG" in the Compression Type menu.
Step 6
Click "Export" to copy the frame from the video to a new image.