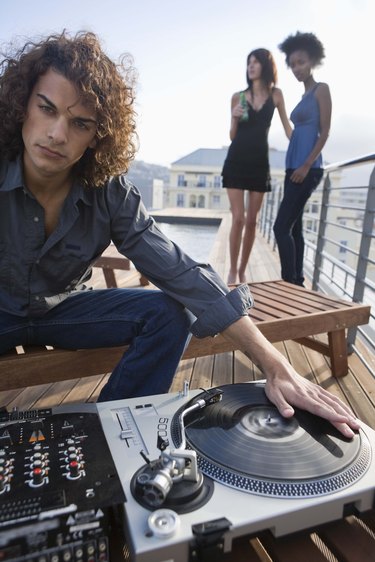 Music files come in a variety of formats, including MP3 and M4a. Unfortunately, not all audio file formats are supported on every device. There's a good chance that sooner or later, you will end up with a batch of music in M4a format that you'd love to play but can't because your iPod or other device can't read these files. The solution is both simple and quick – convert the M4a files to MP3s.
Step 1
Download a copy of Free MP3 WMA Converter from the Koyotesoft.com website. As the name suggests, you can download and use this application free of charge. Once the file download is complete, double-click on the file and follow the on-screen prompts to install the software on your computer.
Step 2
Launch Free MP3 WMA Converter. Look under "Files to Convert" and click on the small folder with an arrow icon.
Step 3
Find the M4a file that you want to convert. Click on the file and then click "Open" from the context menu that opens.
Step 4
Click on the "..." button in the "Output Configuration" box. Under the General tab, choose the desired quality for the MP3 file that will be created. Click "Apply."
Step 5
Click on the "Convert!" button. Your M4a file is created to MP3. Repeat this procedure to convert multiple M4a files to MP3s and then enjoy your music.