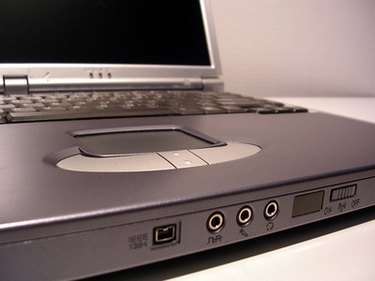 The PDF and JPG file formats are both popular formats for saving images and documents so they can be shared, edited and used with various applications. Converting PDF files to JPG files is a simple process that can be completed without much consternation. Anyone with a computer that has a Windows operating system installed can easily use image editing or graphic design software to convert a PDF file to any other type of image file, including JPG.
How to Convert PDF to JPG in Windows
Step 1
Turn on your computer and wait as your Windows operating system loads completely. Find the PDF file that you wish to convert to a JPG and create a backup of the file. Highlight the file, click on the "Edit" menu and choose "Copy." Unhighlight the PDF file, click on the "Edit" menu and select "Paste" to create a copy of the PDF.
Step 2
Open an image editing program or a file conversion application. Use an image editor like Adobe Photoshop or CorelDRAW or a conversion application such as Universal File Converter or the free PrimoPDF software.
Step 3
Import the PDF file you wish to convert to JPG. Use the "File" menu to select "Open" or "Import." Locate the PDF file on your hard drive and click "OK."
Step 4
Convert your PDF to JPG. Click on the "Convert" button on your file conversion application and choose "JPG" as the output format. If you are using an image editing program, use the "File" menu to select "Save As" and choose "JPG" or "JPEG" as the file type for the new image file.
Step 5
Wait for the conversion to finish and open the new JPG file. Make sure there were no errors during the conversion process and that the JPG image looks like the original PDF.