A .PNG (Portable Network Graphic) file is a high-resolution image file that compresses more effectively than other image file types and supports image transparency. A .DOCX file is a Microsoft Word 2007 or later text file that can also contain images. Converting a .PNG file into a .DOCX requires just a few steps in Microsoft Word.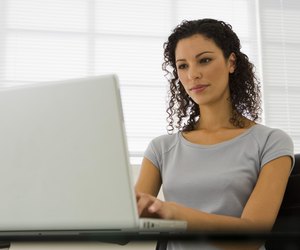 credit: Pixland/Pixland/Getty Images
Step
Open Microsoft Word 2007 and create a new blank document.
Step
Click the "Insert" tab.
Step
Click the "Picture" button.
Step
Select the *.PNG image you want to convert and click "Insert."
Step
Click the "Save" button in the upper-left corner. Name your new *.DOCX document, choose a save location that you can easily find later, and click "Save."