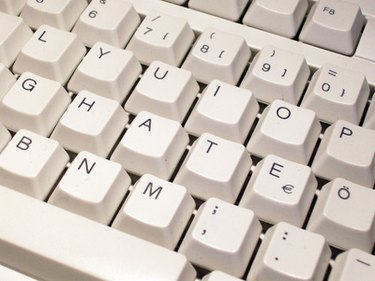 Microsoft Word is a word processing application used to create both recreational and professional documents. The opening block of a Word dis known as the header. The header often contains important information pertaining to the document, such as a title, author, company name, logo or image. The document text immediately follows the header. The space in between the header and the main text may be decreased and removed completely by adjusting the properties of the document.
Step 1
Place the cursor at the end of the header in the document.
Step 2
Click "File" from the top menu and then select "Page Setup."
Step 3
Select the "Margins" tab from the Page Setup properties window.
Step 4
Decrease the "Top Margin" value in the Margins properties. Decreasing the top margin value will move the text farther up the page, removing any space in between the document text and header.
Step 5
Click "OK" to set the margins.