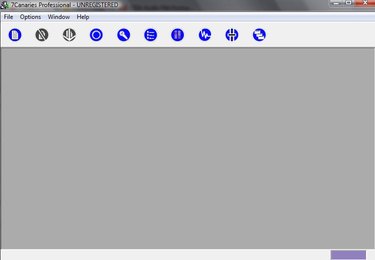 A WAV file is an uncompressed file format. The creators of this configuration were Microsoft and IBM. A MIDI file is made up strictly of audio sounds that are a remix for a digital format. This type of music file is smaller than other formats because it does not actually hold any music. It is actually a program to simulate the music. You can use MIDI files for website themes and ringtones. You will need a specific program to convert WAV to MIDI. In about five minutes, the process is complete.
Step 1
Obtain a WAV to MIDI converter. The MP3 to WAV website (see link in Resources below) offers several converters to test out for a limited time. These include Audio to MIDI, Music Recognition Pro and 7 Canaries Professional. The full version of these applications costs between $30 and $100. You can also choose Intelliscore Polyphonic WAV to MIDI Converter, which has a free trial as well. The cost for this product is around $80.
Step 2
Install and open the converter of your choice. After the installation, open the program from your "Program" menu. Scroll down to the folder and double click on the application.
Step 3
Use the wizard. Some programs offer a wizard such as Intelliscore Polyphonic WAV to MIDI Converter. Other applications such as 7 Canaries Professional does not. In the wizard, follow the onscreen instructions. For example, browse your drive for the WAV file. Then answer the questions pertaining to the specific music file. Click "Finish" to create the MIDI file. If you do not have a wizard, proceed to step 4 and skip this step.
Step 4
Open your WAV music file. Click on the quick launch "Open" button or select "File" then "Open" from the toolbar. Browse your drive for the WAV you want to convert to MIDI. Wait until the file "Analyzes" or "Expanding Source Data."
Step 5
Click on the "Create MIDI File" button. Some applications allow you to preview the file before you create the MIDI, such as 7 Canaries Professional. Click the "Play" button to preview. When ready create the file and then wait until the file processes.
Step 6
Press the "Save File" tab. Save the MIDI file to your drive.