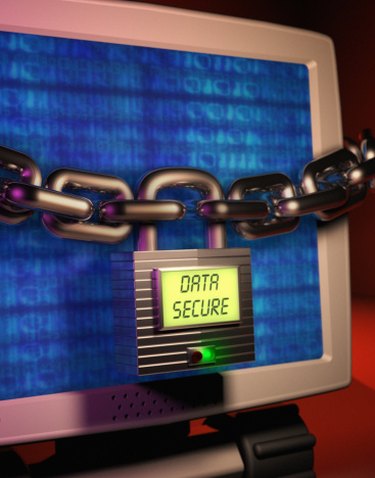 Adobe products come with a tool that allows users to lock the content of a PDF so that it can't be altered. To unlock the content, you will need the password that was used to lock the PDF. Although the PDF is locked, you can still copy and paste it to a word-processor created document, Web page or other document that accepts PDF files, by using a tool in Adobe Reader. This article includes instruction for how to copy, and paste, files using Adobe Reader 8, 9 or X throughout.
Step 1
Open the locked PDF document in Adobe Reader.
Step 2
Click on the "Tools" menu along the toolbar of Adobe Reader 8 or 9. Click on the "Edit" menu in Adobe Reader X.
Step 3
Choose "Select & Zoom," and click on "Snapshot Tool" in Adobe Reader 8 or 9. Choose "Take a Snapshot" in Adobe Reader X.
Step 4
Hover your cursor over the PDF document. You will see a translucent "+" symbol.
Step 5
Click your mouse, and hold your cursor in the upper left corner of the PDF. Drag your cursor down to the bottom right corner of the PDF, and let go of the mouse. The PDF will be highlighted.
Step 6
Select "OK" when a window opens that notifies you the PDF file has been copied.
Step 7
Open the document you would like to paste the PDF file in.
Step 8
Hold down the "CTRL" and "V" keys on your keyboard. Release the keys. The PDF file will paste to your application.