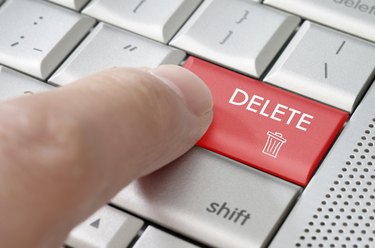 YouTube uses your search history to remember what you've searched for and suggest it again the next time you perform a similar search. While search history is saved, it can be deleted. YouTube also remembers videos you've actually watched and enables you to delete your viewing history as well.
Delete Search History
Log in to YouTube and visit your account's Video Manager page. Select "Search History" from the navigation panel. Delete individual searches by placing a check in the box and clicking "Remove." Delete all search history by clicking the "Clear All Search History" button. Click the button of the same name in the confirmation window to complete the process.
Delete Viewing History
Sign in to your YouTube account and return to the site's homepage. Click "History" in the navigation panel. Place a check next to individual entries and click "Remove." Alternately, click "Clear All Watch History," then once again in the confirmation window.
Web Browsing History
YouTube support suggests also clearing your browser's history and cached data. Even after you delete your search and view history from YouTube, they may still be available through your browser's History function.