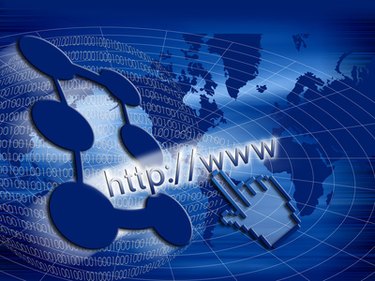 Every time you browse the Internet, content is stored from all the web pages you visit. This content includes graphics, banners, photos and more, which reflect your browsing history. In Internet Explorer, this browser cache is stored under the Temporary Internet Files folder. Clearing the browser cache in your system is recommended if you intend to maintain your browsing sessions private. The cache can be easily managed and deleted through the Internet Explorer application.
Step 1
Launch Internet Explorer, click on the "Tools" menu and click on "Internet Options" from the drop-down menu.
Step 2
Select the "General" tab in the "Internet Options" window.
Step 3
Click on the "Delete Files..." button under the "Temporary Internet files" section. The "Delete Files" dialog box opens.
Note: For Internet Explorer 7 users, click on the "Delete" button under the "Browsing History" section, then click the "Delete Files" button on the "Delete Browsing History" window. Confirm by clicking "Yes" at the dialog box.
Step 4
Click on the check box (Enable) that corresponds to "Delete all offline content," then press "OK" to confirm.
Step 5
Click "OK" in the "Internet Options" window. You have successfully deleted the cache on Internet Explorer.