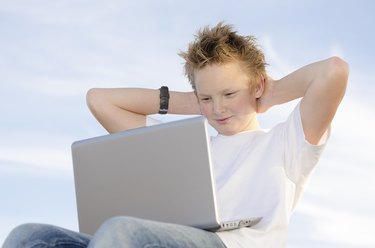 If you no longer want your Twitter account, you can deactivate it. Twitter will remove your profile, messages and tweets from its website immediately. Your data will still be there, but invisible, for a 30-day grace period. As long as you don't log back in, your account, your messages and all of your tweets are permanently deleted after 30 days.
Step 1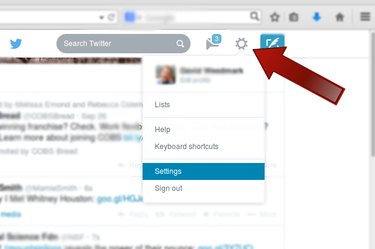 Log in to your Twitter account using any Web browser. Click the gear-shaped "Account Settings" button at the top of the page. Select "Settings" from the drop-down menu.
Step 2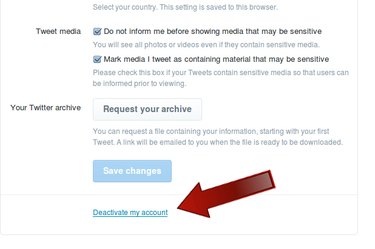 Scroll down and click "Deactivate My Account." This is the last link on the page.
Step 3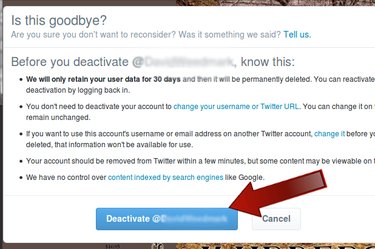 Read the warnings and, when you're sure you want to delete your account, click the "Deactivate" button. Note that you will have 30 days to change your mind and reactivate your account.
Step 4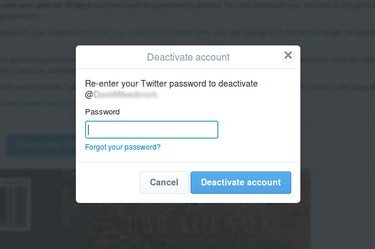 Enter your Account password to confirm your identity and click the "Deactivate Account" button. Close the Web browser and don't log back in. Twitter begins removing your profile and your tweets almost immediately. Some tweets may take a few days to be completely erased.
Tip
After deactivating your Twitter account, it may take a few days for your account and your tweets to be removed from Search engines.
Warning
Once you deactivate an account, you can't use the username or email associated with it on a different account. If you want to use either of them again, go into Settings and change them before deactivating your account.