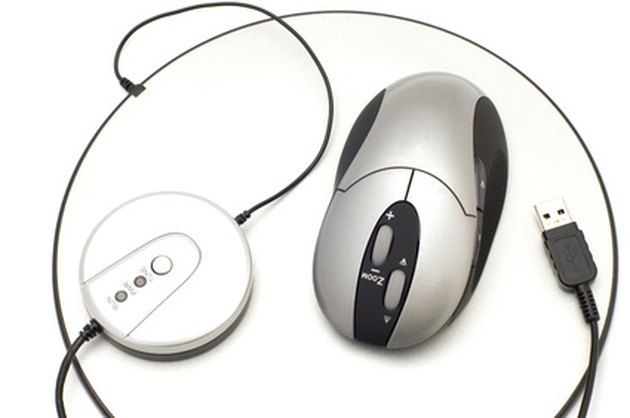 Laptop computers are convenient, portable workhorses that can be a joy to use, but the touchpad can get in the way sometimes. If you're typing and your thumb accidentally brushes the touchpad, you can have your cursor jump to a random spot on the screen and make your words appear in the middle of a different paragraph. One tool that can make this easier is to use an external mouse instead of the touchpad, but when you disconnect the mouse you still need to be able to use the touchpad. Certain computers allow you to do this automatically, or you can perform a few simple steps to do the same thing manually.
Step 1
Download the latest drivers for your touchpad. Your computer manufacturer will have the latest drivers available at its website. Go to the website for your computer manufacturer and click on the "Support" link and then find the "Drivers" or "Downloads" link. Find your system and download the driver for your touchpad. Contact your computer manufacturer for more help.
Step 2
Click on the "Start" button, then on "Control Panel," then on "Mouse" to open the mouse properties. Depending on your version of Windows, the "Mouse" icon may be under the "Hardware and Sound" section. Find the tab for your touchpad; it may be identified by the maker of your computer or the vendor for that individual part. Click on the "Touchpad" tab to access the setting for your device. On some systems, you will launch a separate configuration tool. You can then look for "Device Select" and click on it. See if your system has a checkbox next to "Disable touchpad/pointing stick when external USB mouse is present." Check the box.
If your computer does not have a setting to disable the touchpad, you will need to do it manually. Proceed to the next step.
Step 3
With your USB mouse plugged in, disable your touchpad manually by clicking on "Start," then "Control Panel," then "System" or "System and Security," depending on your version of Windows. Click on "Device Manager," then find the "Mice and other pointing devices" category and click on it. Locate your touchpad and right-click, then select "Disable." To re-enable your touchpad, you can repeat this step and when you right-click on your touchpad, select "Enable."
Warning
If you use a USB mouse that is powered by batteries, you may be left unable to use your computer if you have disabled the touchpad and your batteries run out. In Step 3, make sure to have your USB mouse plugged in, or you will no longer be able to use your computer.