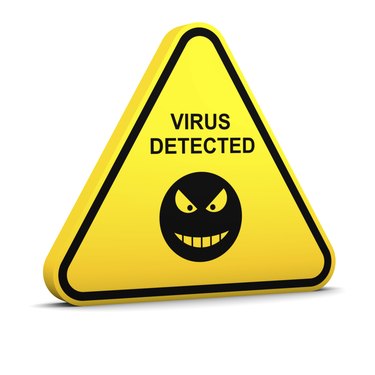 AVG AntiVirus provides free or paid protection from viruses and other security risks, depending on your version. If your anti-virus program is preventing you from installing a legitimate program, disabling it during the install will remedy the issue. Instead of disabling the entire program, you can also disable individual protection options. This is useful if you want to keep your anti-virus protection but want to disable Web browsing protection, for example.
Disabling Individual Protections
Step 1
Open AVG AntiVirus. Click the protection you'd like to disable. For example, click "Identity" if you want to disable AVG's identity protection.
Step 2
Click "Enabled" to disable the protection which changes it to "Disabled." Click "Disabled" to re-enable the service.
Step 3
Click the Back arrow to return to AVG AntiVirus' main page, or click the "X" in the corner to hide the program.
Disabling All Protections
Step 1
Open AVG AntiVirus and click the "Options" drop-down menu. Click the "Advanced Options" entry.
Step 2
Select "Temporarily Disable AVG Protection" from the navigation panel. Click the "Temporarily Disable AVG Protection" button.
Step 3
Read the displayed warning, then use the "Disable AVG for" drop-down box and select the amount of time to disable protection. Choose "Until Restart" to disable protection until you restart your computer. Click "OK" when finished. Click "Enable AVG Protection" to enable protection before your set time runs out.