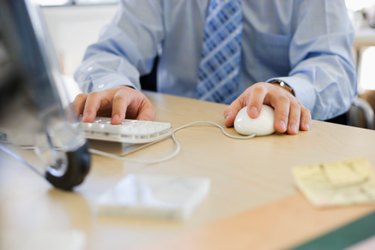 HP ProtectTools are installed on HP computers to help keep your computer and your data safe. One of the primary benefits is that they let you have your own security settings on your user profile without affecting the settings of anyone else who might use the computer. These tools manage the security policies by determining who has access to data storage devices, control access and systems. HP ProtectTools are not mandatory, so you can disable them if needed.
Step 1
Launch HP ProtectTools Security Manager. To do this quickly, type "protecttools" into the Windows Search charm and then click the program when it appears in the search results. This brings up the HP Protect Tools window.
Step 2
Click "Settings." Clicking this will bring up a new menu on the right side.
Step 3
Turn off elements of HP ProtectTools by clicking the box to the left of the tool name. A tool is turned on when a green check appears in the box. It is off when the box is empty.
Step 4
Close the HP ProtectTools window. Restart the computer to ensure that the new settings are working.