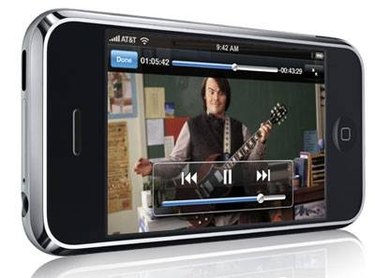 iPhones are very versatile devices that can be used for talking, emailing and texting--much like any other phone. However, because the iPhone is also an iPod, it can play music and videos as well. Downloading movies to your iPhone is no harder than downloading music or pictures, and after doing it once or twice you may find yourself addicted to putting your favorite videos on your iPhone.
Step 1
Find videos for your iPhone. There are three places where you can get videos that are intended for use on iPhones: the iTunes store (where you can download them directly), your own personal movie collection and digital copies included on traditional DVDs.
Step 2
Import your videos to iTunes. If you downloaded videos from the iTunes store, then your videos are already in iTunes and you can skip this step. If you are trying to put personal videos or digital copies on the iPod, then you will need to put all of the videos in a single folder. Remember where this folder is, then go to iTunes and select the "Add file to iTunes" to import the contents of this folder to the iTunes program.
Step 3
Convert your files to the MPEG-4 format. If you are uploading videos of other formats (like WMV or AVI), then you will need to convert these files using the iTunes program. Highlight the videos you need to convert (in iTunes), and then right-click to pull up the iTunes sub-menu. From there, select the "Convert" option to begin the process. You can also drag the files into the iTunes conversion queue to begin the conversion process.
Step 4
Sync your iPhone. When your files are ready to go, just plug your iPhone into its USB port and then drag the video files using your mouse over the iPhone icon. The icon will change to a "syncing" status, and then you will need to wait a few minutes for the process to finish. Once the icon has changed back to normal, simply press the eject button and you will be able to watch your videos on your iPhone.