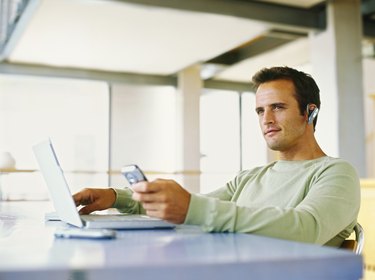 Mobile phones are more than just communication tools. They are also used for other purposes, such as video and image viewing. Mobile phones now have the ability to play various forms of media, including music. In order to do this, you must first learn how to download songs to your mobile phone.
Step 1
Check that your mobile phone has a "music playback" feature and that the format of the audio files that you want to download is compatible with your mobile phone. Connect your phone to the computer using the USB cable that comes with your phone.
Step 2
The mobile phone will prompt you that it is attached to the computer, and ask your permission to switch to a mode that will authorize it to exchange files with your PC. Enable your phone to exchange files by choosing the appropriate mode, usually USB mode. The computer will then recognize the phone as a removable device.
Step 3
Click the Windows "Start" button, and then click "My Computer." You should see your mobile phone's icon together with the other drives of your computer.
Step 4
Open your mobile phone's drive. Locate the music folder and open it. Select the audio files that you want to download to your mobile phone. Drag and drop the music files to the selected folder inside the removable drive (See tip #1).
Step 5
After completing the transfer, right-click on your phone's removable drive and then select "Eject." Test the music files using phone's media player.