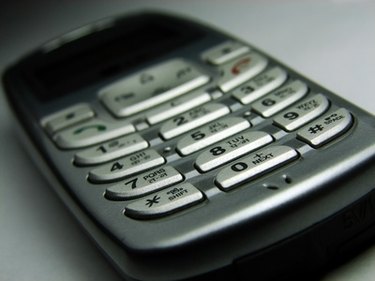 Just like computers, mobile phones also have their own operating systems (OS) or "software platform" that allows the phone to run programs and applications. There are several mobile operating systems available in the market, each having their own unique features. The operating system determines which functions, software and applications are applicable for your device. Examples of mobile operating systems available include Palm OS, Symbian OS, MXI, Mobile Lynux and Windows Mobile.
Things You'll Need
Mobile OS installation CD
Step 1
Connect the phone to your computer. Establish a connection (through a phone management software) between the mobile phone and the computer. Make sure that the connection is active before you proceed. If you are going to install Windows Mobile operating system, you will need to download a "bootloader" first (see Resources). Extract the "bootloader" executable file and run the file to start installation. Follow the instructions as the bootloader performs a number of checks on your mobile phone. Restart the phone when you are prompted to do so or wait for it to automatically reboot.
Step 2
Pair your mobile phone to the computer once again. Insert the mobile OS CD/DVD into the optical drive of your computer. Extract the operating system file from its location (in this case the CD/DVD-ROM) onto another location in your mobile phone. If you are installing Windows Mobile, you will have to extract the "bootloader" to the same location where you extracted the operating system.
Step 3
Wait for the operating system installation to finish. When the process completes, the phone will automatically reboot. You will see a fresh operating system flash on the mobile phone screen during startup.
Tips & Warnings
Refer to the user manual of your mobile phone for a complete and specific guide on how to install a new mobile operating system. Make sure that the new mobile operating system that you want to install is compatible with your mobile phone.
When installing a new operating system, make sure that your mobile phone is charged to at least 50% of its battery life.
Note that installing a new operating system to your mobile phone will delete all current programs and files saved and installed in your mobile phone.