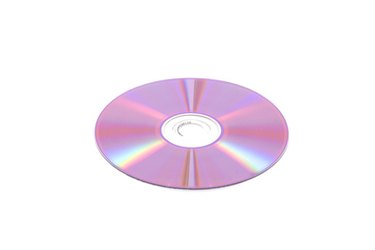 ISO, or disc image files, contain all of the necessary video, audio and menu information that is stored on a DVD or video CD. When you rip an entire DVD or VCD disc to your computer, the file generally rips from the disc as ISO, meaning the audio data is bound to the rest of the data. If you would like to separate the audio from an ISO file, you must extract the video files from the ISO file and then pull the audio from the video files.
Extract VOBs
Step 1
Download WinRAR or WinZIP. Both extraction programs have the ability to extract the video object, or VOB, files from an ISO image file, and both are available for free trial download at CNET (see Resources.)
Step 2
Install WinRAR or WinZIP on your computer. Once you've downloaded either program, install it by going to the "Downloads" folder, double-clicking the setup icon and following the instructions through the setup process.
Step 3
Open the "Start" menu and go to "Computer" or "My Computer." Find the ISO file you would like to extract the audio from, choose the drive it's stored on, and navigate to the folder the file is stored in.
Step 4
Right-click on the ISO file and choose "Extract" from the context menu. The VOB files are extracted from the ISO and appear separately in the folder.
Step 5
Double-click any of the VOB files to view the file. If you are trying to extract the audio from the main video file on the disc, usually a movie, it's most likely the largest VOB file. Continue to view the files until you find the specific video from which you would like to extract audio.
Extract Audio
Step 1
Open your web browser and go to an online media converter. Online converters that can extract audio from VOB files include Zamzar and YouConvert It (see Resources.)
Step 2
Upload the VOB file that contains the audio you would like to extract into the media converter. To upload, click the "Browse" button, find the file in the window that comes up and double-click the file.
Step 3
Select "MP3" from the list of output formats.
Step 4
Enter your email address into the converter and click the "Convert" button. The system extracts the audio from the VOB you uploaded and sends an MP3 copy of the audio to your email.