Facebook assigns each new user a unique identification number. You use this identification number in the Facebook URL to find a user. The user's profile displays, and you can submit a Facebook friend request or read the user's Wall posts using the identification number in the URL's "ID" querystring.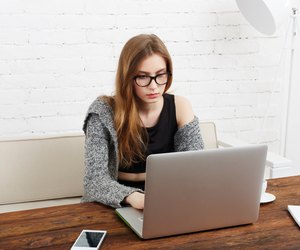 credit: Milkos/iStock/Getty Images
Step
Open a Web page, and navigate to the Facebook main website at facebook.com.
Step
Log in to your Facebook account. In the upper-left corner click your name next to your Facebook Wall photo. Notice the URL contains your Facebook ID.
Step
Replace your Facebook ID in the URL with your friend's ID. The following URL is an example of a Facebook URL with a user's ID inserted in the "ID" value:
facebook.com/profile.php?id=100001222333
Replace "100001222333" with your own ID.
Step
Press "Enter" to navigate to the user's Facebook Wall.