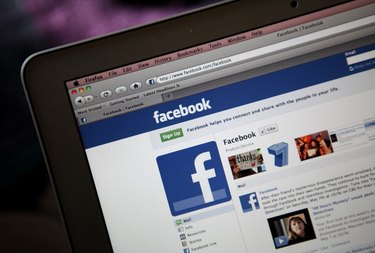 Facebook lets you set your ID to anything you choose, if it is not already claimed by another Facebook user. This creates a unique URL for your Facebook profile in the form of "facebook.com/johndoe" -- that makes it easy to share with others. Rather than search for you on Facebook, your friends and family can simply type your Facebook profile URL into a browser's address bar. You can change your unique Facebook ID only once.
Step 1
Sign into your Facebook account at facebook.com.
Step 2
Type "facebook.com/username" (without the quotes) into the address bar of your browser, then press "Enter."
Step 3
Type a desired ID into the box and click "Check Availability." The username must contain only alphanumeric characters (at least five). Alternatively, click a username Facebook suggests based on your real name.
Step 4
Click "Confirm" if Facebook notifies you that the ID you typed is available. If the ID is not available, enter a different one and click "Confirm" until you discover one that is available.