When someone comments on a post you've made on Facebook or a photo you've uploaded to the site, Facebook notifies you of this via email. It's possible for a user to delete the comment he added, but the email notification you receive remains. As a result, it's possible to see the comment a user left after he deleted it.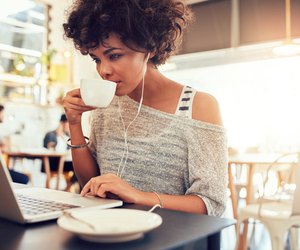 credit: Jacob Ammentorp Lund/iStock/Getty Images
Step
Log in to the email account you use with Facebook. Peruse your inbox for messages you've received from Facebook.
Step
Switch your view to your "Spam" folder if you don't see messages from Facebook in your inbox. Some email providers automatically send Facebook messages to spam.
Step
Click the name of the message that corresponds to the comment that was deleted. View the comment within the message, even after it has been deleted from the site.