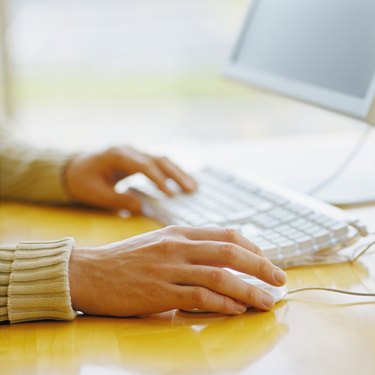 Most people have personal email accounts for communicating with friends and family. In addition, some people have a work email account for business communications, another email account for shopping online, another for correspondence with a specific vendor, and so on. Seems a daunting task to find out how many email accounts a person actually has, but it's possible to find other email addresses through online search engines, some of which are free.
Step 1
Conduct a reverse name search. The search engine 123people offers a free reverse name search that checks online sites and documents, then posts the email addresses associated with that name. Go to 123people.com, enter the person's full name and city, then press the "Search" button. On the web page that displays, locate the heading "Email Addresses" at the top left and check the email addresses listed there. Often a city name is posted underneath an email address. Match the city you specified in your search to city names listed under email addresses.
Step 2
Research the name in a people search engine. ZoomInfo specializes in people and business searches. Although this is a fee-based site, you can conduct a basic search for free. Go to Zoominfo.com, enter the person's name in the field and press the "Search" button. Results for that name and any associated businesses display. Click the person's name for any result entry, which displays more information about that business (including website links). Click these website links and review the sites for email addresses for that person.
Step 3
Run a reverse search in a social networking search engine. Spokeo is a fee-based search engine that digs for information in 47 major social networking sites. Go to Spokeo.com, press the "Join" button in the top right and sign in with your email address and password. In the search field at the top of the page, enter an email or personal website address for the person and press the "Search" button. In the results that display, click any entry and follow the payment instructions. After you've paid, you can check any other results entry for other email addresses for that person.
Step 4
Hire a private investigator, who will have the resources and skills to dig deeper for other email accounts a person might have. Contact your state professional private investigator association or a reputable law firm and ask for a recommendation for an experienced investigator who specializes in tracing emails or locating people.