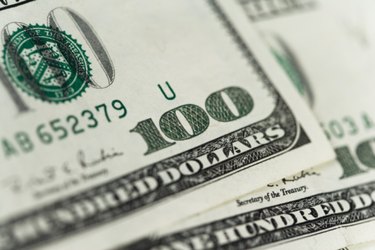 It's not uncommon for a person to have unclaimed funds from unclaimed security deposits or accounts they have forgotten about. Similarly, it is not uncommon for people to owe money they are unaware of. If you've moved, retired or have settled a relative's estate, you may owe or be owed money. State laws require business like financial institutions and public utilities to report personal property that hasn't been claimed. With the right resources, anyone can find out if they owe money or if money is owed to them.
Step 1
Visit the National Association of Unclaimed Property Administrators' website at www.unclaimed.org. This non-profit organization provides links to the government websites that track unclaimed funds in each state. A simple search on a state website can quickly reveal whether or not you are owed any money.
Step 2
Check your credit report; if you owe money to a bank or other institution, it's more than likely that the debt is affecting your credit report. You can find out who you owe money to by visiting http://www.freecreditreport.com and obtaining your free credit files from the three credit bureaus. You will be able to see who you owe any money to, if any, and will be provided with the contact information of the bank or other creditor. You can obtain one free credit report per year from each bureau.
Step 3
Visit the Federal Deposit Insurance Corporation's website at www2.fdic.gov to find any unclaimed funds you may have due to the failure of a bank. The funds available include unclaimed insured deposits and dividend checks that were undeliverable or never cashed.