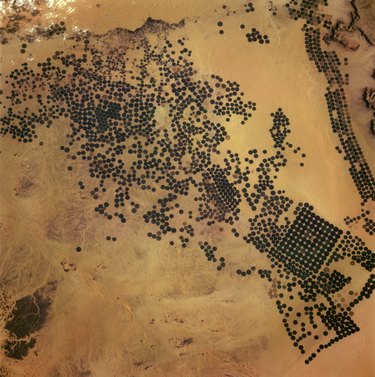 Satellite navigation has become so common today that there's a mobile phone application available for it. Global Positioning Systems come standard in many cars. If you really want to, you can log on to any Internet connection and get live updates about what's going on in parts of the world. If you're looking to find people, and you know where they are, you can easily print a map off of one of the dozens of Web sites available for use.
Step 1
Find the address of the place where a person is located. Commercial satellite services don't zero in on people, or show everyone that comes and goes from a single place, so you need to have the address.
Step 2
Find a live satellite service. 3Planeta, Camvista and Webviews all offer updated satellite imagery of the world. Other services like Google Maps and Yahoo Maps offer similar services.
Step 3
Type in the address and click the search button to find where the person you're looking for is located. The satellite will give you an up-to-the-minute picture of the location and the surrounding area. The programs come with a zoom-in-and-out feature so that you can get a picture of the building that fills the screen, or you can zoom out to see the surrounding area as well. Many services offer satellite tracking to get you to that location.