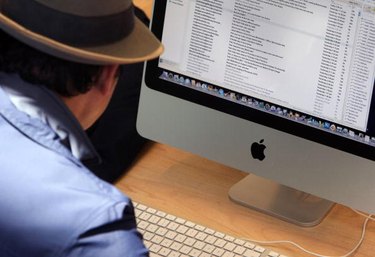 Whether you need to set up file sharing or are just curious, you can find the name of your Mac computer. Each Mac computer's name identifies it on a network. When you use services such as Apple's Bonjour, your computer becomes an available resource to anyone connected to the local network. To use the computer, you must know its name.
Step 1
Click the Apple logo in the top left corner of your Mac's screen.
Step 2
Click "System Preferences" from the menu that drops down.
Step 3
Click "Sharing" in the Internet & Network section of the System Preferences screen.
Step 4
Find the name of your Mac computer in the Computer Name section of the Sharing screen.
Tip
Type something new in the Computer Name field of the Sharing widow to change the name of your Mac computer.