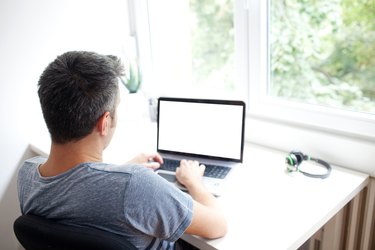 How to Find the Owner of a License Plate. You saw a car for sale but the sign was so small all you got was the license plate number as it drove by. Is that enough to find the owner? Sure. There is no free license plate directory or search unless you know a police officer who will do it for you. Follow these steps to find the owner of a license plate.
Step 1
Join a public record database service provider. Annual fees range from $30 to as much as $200 depending on how you intend to do your search. These sites let you search on your own. They are the same databases used by private detectives and enforcement officers. The downside is that you have to do the work and there are no guarantees of success.
Step 2
Provide the license plate number. It's that simple. You can also use any other criteria you have. Within a few seconds information will pop onto your computer screen. The owner's name, address, phone number, VIN number, and whether there are any liens filed on the car.
Step 3
Pay per license number. If you have more money than time, search using professional online private investigators. The price is more, between $80 and $200 per search, but you get the results you're after and you don't have to do the work.
Warning
Have a valid reason before you even think of running a license plate number. It could be looked upon as an invasion of privacy.