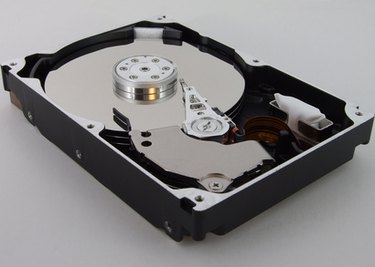 The master boot record (MBR) is a block of code located on your hard drive that allows your computer to boot. If the MBR corrupts, your computer displays errors and is unable to boot to the operating system. The Windows installation CD has a recovery option that allows you to run an MBR boot utility that fixes a corrupted or deleted MBR.
Step 1
Insert the Windows installation disc into the drive and reboot your computer. Your computer detects the bootable disk. Press the spacebar to boot into the Windows Recovery Console.
Step 2
Select your currency, timezone and keyboard on the first screen. Press "Enter." Select the "Repair your computer" option and press "Enter."
Step 3
Select "Command Prompt" from the list of Recovery Console options. You are prompted for the administrator password. Enter this password and press "Enter." You are given the command-line interface to repair your MBR.
Step 4
Type "bootsect /fixmbr" and press "Enter." This restructures the MBR on your drive and fixes the boot record. Remove the installation CD and reboot the computer.