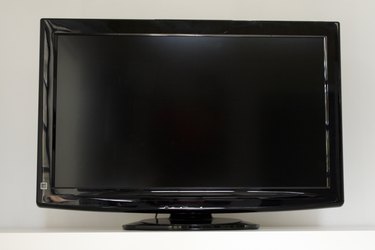 Philips manufactures several different television models with different options that meet the needs of consumers. Occasionally, Philips televisions will encounter sound problems that have an effect on a user's ability to view programs. Though the features on the separate Philips television models are different, the sound problems are common and may not require a service technician. To fix problems with the sound, troubleshoot the machine and perform the repair yourself.
Step 1
Press the "Mute" button on the remote control or press the "Volume Up" button. The most common cause of no sound is accidental use of the television's "Mute" function.
Step 2
Make sure the speaker source switch on the back of the television is switched to "Int" if you are using the television's speakers and "Ext" if using surround sound. If not set properly, you will not hear the television sound.
Step 3
Access the television's equalizer by pressing the "Menu" button, selecting "Sound" and then "Equalizer." A list of sound options will appear on the screen. Use the up and down arrow buttons to select the option you want to adjust, and the right and left arrow buttons to make adjustments to the option. You should use this method of adjusting the sound settings if the audio output is in some way unusual.
Step 4
Check the surround sound speaker wires and make sure they are secured to the audio jacks on the back of the television. In addition, ensure that the surround sound speakers are powered on.