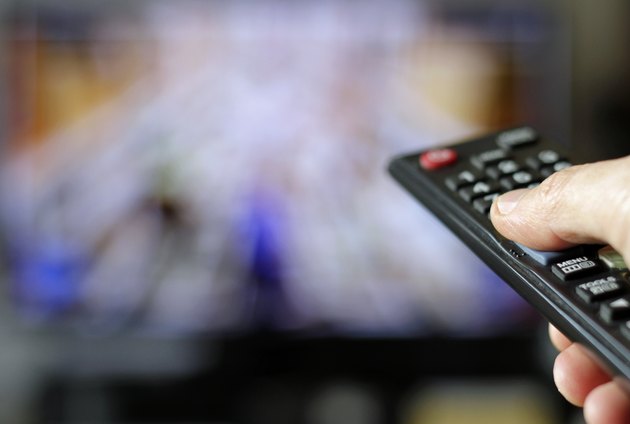 Sharp offers a diverse lineup of television models, including both standard high-definition and 4K HD LED flat-screen TVs, in addition to a popular variant of Roku Smart TV. While many owners experience no problems with their Sharp-produced televisions, some owners have reported that their Sharp Aquos TV has audio problems occasionally or that their Roku TV volume is fluctuating when switching between standard channel viewing and streaming via Netflix, Hulu, or similar services.
If you find that your Sharp TV has no sound suddenly or that its volume is too high or too low during regular use, you can try a few approaches to troubleshoot and hopefully solve the problem.
A Sharp TV With No Sound?
There are any number of reasons why a television manufactured by Sharp may be experiencing audio troubles. The reasons vary depending on the specific television model and the way the unit is connected to surround sound systems or other electronic devices.
While some problems may be the result of a genuine component failure, at which point the unit should be returned to the manufacturer for maintenance or replaced, most TV problems are the result of a setting being configured incorrectly by mistake or a device not being plugged in. As a direct result, an overwhelming majority of television audio problems can be solved by using your Sharp TV remote and examining the wiring of your home entertainment system.
Check Connections, Volume, and Device Settings
When troubleshooting audio issues with your Sharp TV, whether it's a standard television or a Roku Smart TV, begin by checking the connections and volume settings. Confirm by using the TV's remote that the audio is not muted by pressing the "Mute" button and checking the notification that appears on the screen. If your unit is connected to a sound system, ensure that the speakers are plugged in and turned on. If your television was not muted, attempt to adjust the volume manually by using the volume control buttons on the remote. Audio levels may fluctuate based on the settings of connected devices, particularly when switching from standard channel view to a device input.
Examine the wire connections at the rear of the TV. If any audio or HDMI cables are loose, securing them may solve the audio problem. When troubleshooting Roku Smart TVs or TVs connected to additional entertainment devices, adjust the input settings via the device's menu accessible via the remote's "Menu" button. If your unit is set to use the secondary audio protocol (or SAP), change this setting back to the default. If the problem persists and the unit was not set to use SAP, set "Auto Volume," "3D Surround," and "Balance" to "Off" in the "Audio Settings" menu and set "Output Select" to "Fixed." This approach should solve most audio problems.
Reset Your Sharp TV
If your Sharp TV continues to experience audio troubles after basic troubleshooting and the problem was not present on first use, consider resetting the television unit to its default settings. While a reset signs you out of any apps on a Smart TV and uninstalls any additional apps you've installed, it can often fix software-based problems that have developed. To do this, go to the "Settings" menu using your Sharp TV remote and select "System" followed by "Factory Reset." Press the "Play" or "OK" button three times to engage the reset process. If the audio problem is keyed to an incorrect software setting, this fixes the problem, although you need to reconfigure your television to suit your preferences again after the process completes.