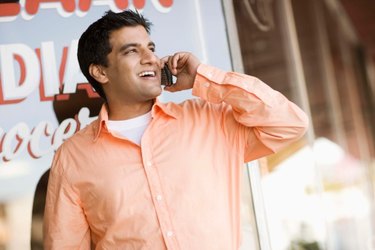 Cell phone call forwarding is now a standard feature on many cell phones. Call forwarding can be useful to send your calls to a land line if your cell is low on batteries or on minutes. While some providers charge extra for forwarded minutes, other providers offer call forwarding services for free. While the process is not exactly the same for every phone, the steps are similar and can be found in the same basic order.
Step 1
Scroll through the main menu on your home screen and select the "Settings" menu.
Step 2
Click "Call Settings" within the "Settings" menu and select "Forwarding."
Step 3
Decide which calls you would like forwarded and select that option. Options usually include "All Calls," "Missed Calls" and "When Available."
Step 4
Erase your voicemail number from the "Forward To" section and enter the 10-digit number where you would like your calls forwarded.
Step 5
Select "OK" and your calls will now be forwarded until you change your settings once again.