One of the benefits of owning a smartphone is the innumerable applications that you can download. Whether you fancy a good game, or you want the latest news and weather, the MetroPCS store offers a huge variety of apps, many of which are free.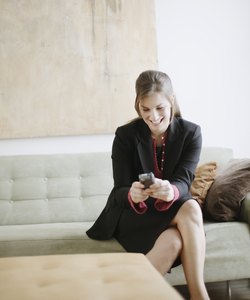 credit: Jupiterimages, Brand X Pictures/Brand X Pictures/Getty Images
Step
Select the "@metro" icon from your MetroPCS phone's main menu.
Step
Select "MobileShop" with the shopping cart icon.
Step
Browse the application catalog for free applications.
Step
Select the free apps that you want to download onto your MetroPCS phone.
Step
Tap the "Get it Now" or "Download" button and allow the app to download and install on your MetroPCS phone.
Step
Go to your Applications menu on your MetroPCS phone and select the app you just installed to run it.