There are hundreds of thousands of pieces of software and applications available for the Mac. If you need to install new software on a MacBook Air, you can do so through the App Store or by downloading from a Web browser.
Installing Software from the App Store
The Mac App Store is a highly curated, digital destination for downloading and installing tons of applications. Apple approves every single app and update offered through the App Store, ensuring that the app is secure and safe for Macs.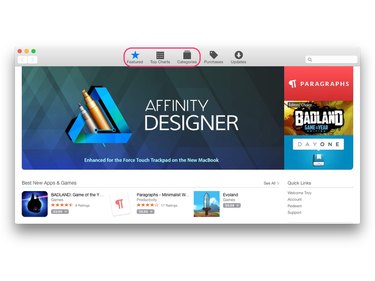 The Featured, Top Charts and Categories tabs of the App Store contain popular Mac apps. The search bar in the upper-right corner of the App Store is useful for finding specific apps.
To download and install an app from the App Store, click on the app name to open the app summary page. Click the Get button (or price button for paid apps) near the top-left of the page and then click Install App. Enter your Apple ID username and password and then click Sign In to initiate the install.
Opening Launchpad (the Rocket icon in the Dock) displays the new application's download status. When complete, the new app can be accessed from Launchpad or from the Applications folder within Finder.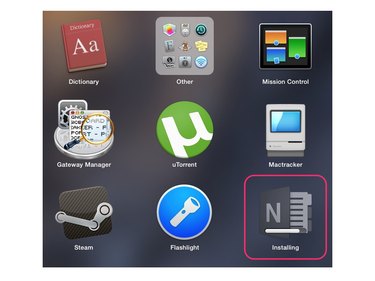 Installing Software from a Web Browser
Whether you use Safari, Chrome or Firefox -- the process of installing software on your MacBook Air from a Web browser is the same. Upon clicking a download link for software found on the Web, a .dmg (disc image) file downloads to the Downloads folder in Finder. The .dmg file is the most common software install filetype for Macs.
Navigate to the Downloads folder in Finder and double-click on the .dmg file to open it. Every piece of software is different, but opening the .dmg file usually takes you through a brief install wizard that finalizes the software install on your Mac.