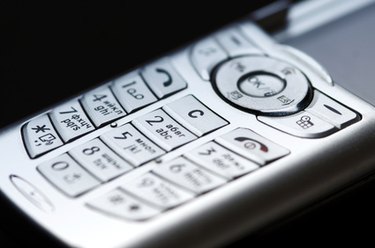 Virgin Mobile offers prepaid cell phone service without the need for a credit check or a contract. Their plans, which start at $25 per month as of November 2010, include unlimited text messages and Web browsing. If you are looking for free service from Virgin Mobile, this can be done in one of three ways. With Virgin Mobile's Kickbacks program, you earn free minutes for any friend you refer to the service. Free minutes are also given when you donate your old phone to a friend. You may also receive free airtime through Virgin Mobile's Assurance Wireless plan, which gives free service to individuals who meet an income requirement.
Refer Friends to Earn Airtime
Step 1
Visit the Virgin Mobile website and log in to your cell phone account.
Step 2
Click the "Register for Kickbacks" button to sign up for the program and receive a Kickbacks code.
Step 3
Share this code with friends who wish to sign up with the Virgin Mobile service. Instruct your friends to supply this code when signing up. For each friend who supplies your code, then tops up his account with at least $20 in airtime, you and that friend receive 60 minutes of free airtime. This may be done up to 100 times per year.
Donate Your Old Phone to Receive Free Airtime
Step 1
Switch your old cell phone's number so that it may be used on your new Virgin Mobile cell phone.
Step 2
Give the old cell phone to a friend.
Step 3
Instruct your friend to register her new account with your old phone. Once the old phone has been reactivated, you receive 60 minutes of free airtime in your account.
Sign Up for Assurance Wireless
Step 1
Check the Assurance Wireless website to see if you qualify for free airtime. If you may qualify, verify that Virgin Mobile operates the Assurance Wireless service in your area (see Resources).
Step 2
Call 1-888-898-4888 to speak with an adviser and apply for the service. You may also print an application (see Resources). Fill out the application, then send it to the address provided for your state.
Step 3
Supply any required documents, such as an unemployment statement, income tax return or Social Security, retirement or child support documents. If you qualify, you receive a free phone and 250 free minutes per month.