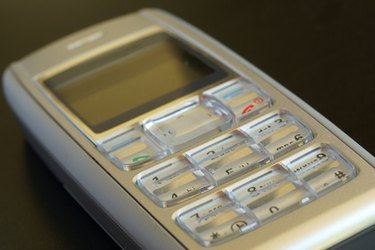 Since its creation in 1999, Virgin Mobile has become popular in the United States and Europe. Since it is a prepaid cellphone company, you can purchase your own "top up" cards, which allow you to add minutes to your cellphone on demand. Although these cards are convenient, they can often be much more expensive per-minute than if you had a contract plan with a normal cellphone company. One way to get past this is by using kickback codes. Although there is no legal way to get free top up codes all the time, you can participate in a free service sponsored by Virgin Mobile called the Kickback program.
Step 1
Purchase a Virgin Mobile cellphone and plan. Their cellphones range anywhere from $10 to $120, and their plans cost as little as $25 per month. Everything is available on their website, VirginMobileUSA.com.
Step 2
Register for the Kickback program at the website in Reference 3. Enter your cellphone and PIN, and you will be signed up automatically into their Kickback program. You will receive a code by email.
Step 3
Spread your Kickback code all over the Internet, and around your town. Once someone enters in your code on the Virgin Mobile website, and spends $20, you and your referral will receive 60 free bonus minutes.
Step 4
Your code never expires, and as long as your account is active with Virgin Mobile, you can get an unlimited supply of 60 bonus minutes with each Virgin Mobile referral.
Tip
Spread the word on cellphone forums, retailmenot.com, and on social pages.