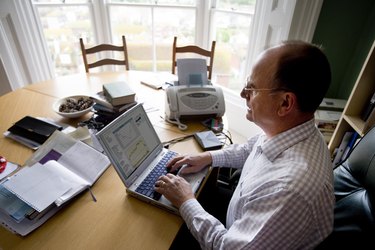 If you work for a company that has a volume licensing contract with Microsoft, you may be eligible to purchase either Microsoft Office Professional Plus 2013 for Windows or Microsoft Office 2011 for Mac at the discounted price of $9.95 under the Microsoft Office Home Use program.
Finding Your Program Code
Microsoft issues program codes to companies whose employees are eligible for the Microsoft Office Home Use program. Your company's IT department should be able to provide you with the correct program code. Alternatively, you can start the ordering process without a program code by filling in your work email address in this form. Based on your work email address, Microsoft then determines whether you are eligible to participate in the Microsoft Office Home Use program and sends you an email with further instructions.
Ordering Microsoft Office
You can order Microsoft Office at a discounted price by filling in the eligibility form on the program's website. After selecting your country and typing in your work email address and your company's program code, click on Submit to proceed. Digital River -- Microsoft's payment processor -- then sends an email to your work address that allows you to complete your order.
Additional Considerations
Microsoft only allows you to purchase a single license. In addition, it is worth noting that this license automatically expires if you stop working for your company or if your company does not renew its contract with Microsoft.