ManyCam is a free software program that can be used to enhance your video chatting and video broadcasting experience. The software is compatible with applications such as Skype, YouTube, AOL Instant Messenger, Yahoo Messenger, LiveStream and more. By default, the ManyCam logo will appear on your video window. This is one way that ManyCam advertises it's services to others. Unlike many free service providers, ManyCam does not charge you to remove the advertisement.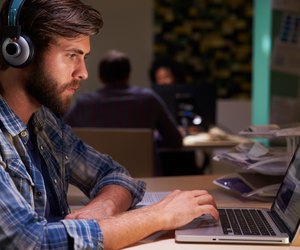 credit: monkeybusinessimages/iStock/Getty Images
Step
Open the program and find the "Text Over Video" link from the left navigation menu.
Step
Click on the "Text Over Video" link.
Step
Click to remove the check mark from the box labeled "Show ManyCam Logo." The logo will automatically be removed.