The small LED on the back of the iPhone doubles as a flash for the rear camera and as a flashlight. In old versions of iOS, using it as a flashlight required one of many apps in the App Store, but in iOS 8, turning the light on and off only requires a tap in the Control Center.
Turn the Light Off
The general method for switching the flashlight on and off uses the Control Center, a panel of settings accessible from any screen and any app. Swipe up from the bottom of the screen to open the Control Center, and then tap the flashlight icon to toggle the light. You don't even need to unlock your phone to open the Control Center — just wake the phone with the Sleep/Wake or Home button and swipe up.
Lock Screen Shortcut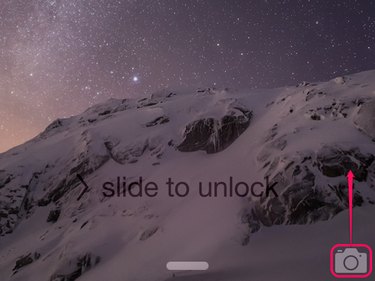 If your phone goes to sleep while you're using the flashlight, there's an even faster way to turn the light off. Grab the camera icon in the lower right corner of the lock screen and quickly swipe it up and back down in a single motion. When you swipe up, the Camera app launches, shutting off the flashlight. By swiping back down right away, you close the app, returning to the lock screen but keeping the flashlight off.
Turn the Camera Flash Off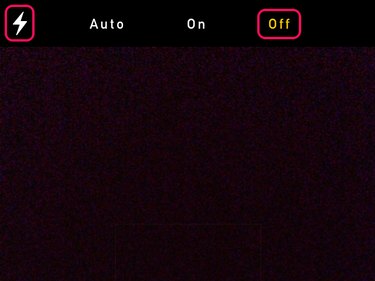 While in the Camera app, the flashlight button in the Control Center has no effect. To stop the light from flashing when you take a picture, tap the lightning bolt icon and choose Off. Another option, Auto, decides whether or not to use the flash based on ambient brightness. When set to Auto, if the current shot in the frame will use a flash, a yellow lightning bolt appears in the middle of the screen.