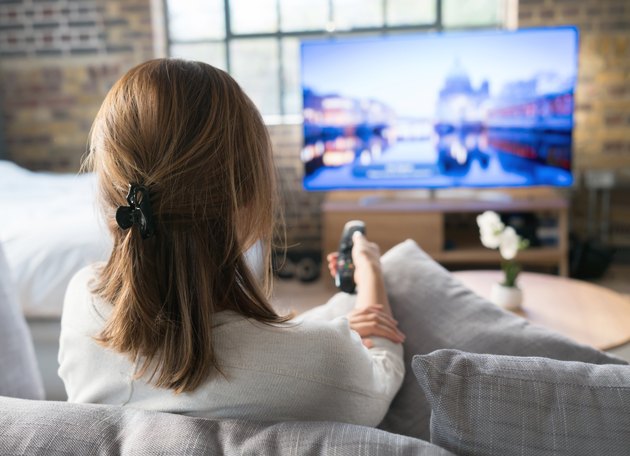 In the era of online everything, traditional services such as cable television are under siege by low-cost alternatives offering similar – if not superior – offerings. Television has long been considered a premium service that requires individuals to purchase expensive subscription accounts for access to TV programming. That said, a growing number of unique entrepreneurial ventures from both up-and-coming businesses and major industry players are ending the days when you could not get TV reception without a cable TV service or coaxial cable antenna.
For those who are interested in learning about what they can do to watch low-cost or free TV without traditional cable TV services, a few solutions are available. They all require an internet connection.
Tip
If you are interested in accessing televised content but do not have cable tv service or an outdoor or indoor tv antenna, you have options available to you. Modern television media can be viewed through apps, streaming services, computers and a variety of other devices with the help of an internet connection.
Online TV Without Cable
For many individuals, watching TV is no longer synonymous in any sense of the word with cable programming. The internet now acts as the home of a plethora of TV shows, many of which can be watched for free or through services that offer competitive monthly subscription plans that are much cheaper than standard TV network packages. Many of the major networks, including CBS, ABC, NBC and FOX, offer free online programming that viewers can access using a standard internet connection.
Accessing internet-based television through your computer can be accomplished using one of two methods. For starters, individuals can connect their televisions to an internet-enabled computer using an HDMI cable. This assumes, however, that the television being used is HDMI compliant. As a rule, older television units are not usually equipped with this technology. Given the relatively low price of HDMI cables, this particular method of watching internet programs through a television is a popular choice.
Using Apps to Watch TV
As mentioned previously, many of the major cable network providers also offer free internet-based viewing for audiences. This is not the only vehicle that can be used to view their content, however. These same cable networks often provide access to similar content in downloadable apps, available for both mobile and computer devices. For those who choose to download these apps on their computers, they can connect their devices to their TV to view in-app televised content at their discretion.
In this situation, an HDMI cable could also be used to connect their computer to their TV. Examples of popular apps available for download include CBS All Access, Fox Now, ABC, PBS Video and more. These apps are free to download, meaning that individuals who choose to use them will gain access to televised content at no cost to themselves.
Exploring YouTube TV and Similar Services
With the rise of YouTube TV, there now exists a full-service platform for viewing virtually all major network productions without the need for multiple subscriptions. For a single monthly fee, individuals can take advantage of the programming options available through YouTube TV. Any cable programming can be viewed directly through the YouTube interface. TV owners can connect their television to their computer to view this content as needed. In addition to YouTube TV, services such as Amazon's Prime Video offer similar programming as part of its popular Prime account. Ultimately, it is the decision of the viewer as to which particular service best matches their viewing preferences and their budget.
The Basics of Smart TVs
Although traditional televisions gain access to cable programming through a hard-wired connection, a smart television relies on an internet connection to screen content. Instead of relying on an HDMI cable and computer to access media, smart TVs allow users to rapidly seek out and view a variety of media directly through their TV display.
Smart TVs are now manufactured and sold by a variety of companies around the world. In many situations, specific smart TVs offer a carefully selected range of services such as Prime Video and YouTube TV. The specific services included with the smart TV may vary depending on the brand in question and the price of the unit. Typically, high-end TVs include expanded access to content.
Smart TVs do not work properly without a direct connection to the internet. The bulk of the functions included in the smart designation are entirely reliant upon the internet. There is little use in buying a Smart TV if you don't have access to an internet connection.
Accessing Television Programs Without a Television
In each of the previous scenarios, a television is an essential component of the viewing process. However, it is entirely possible to view virtually all the television programming occurring today without a television. Computers, tablets and smartphones can all be used to access the bulk of the apps and online viewing platforms such as YouTube TV, Hulu and Netflix.
In some sense, it could be argued that modern televisions – particularly those that are not connected to cable networks via traditional hardwiring – are no more than large displays. Essentially, these displays can function equally well as televisions and computer monitors alike. With that in mind, there is little reason why televised content can't be watched on similar displays, including those on laptops, desktop computers, phones, and tablet hardware.
Although there is likely be a trade-off when it comes to image and sound quality, the affordability of many smaller devices relative to televisions makes them an attractive alternative for many individuals, particularly for those who are also keen on economizing space in their living environment.
Finding the Balance Between Internet, Cable and Free TV
For those who may not be ready to embrace a full-scale, computer-only television experience, a service such as Sling TV may be the ideal solution. Sling TV allows users to specify the channels they want to access through a device such as the AirTV player. This particular hardware platform acts as an intermediary between streaming content and your television, allowing individuals to forego the computer and access the content they desire using their personal Wi-Fi network.
This type of platform may be ideal for individuals who have less experience with computer-based television watching and prefer to enjoy televised material without the use of an internet browser. Like other contemporary services, Sling TV is available as part of a monthly subscription. The AirTV system can be purchased relatively cheaply through a variety of online vendors. Although AirTV provides access to a wide array of content using hardware, it does not require a TV antenna amplifier or indoor TV antenna.