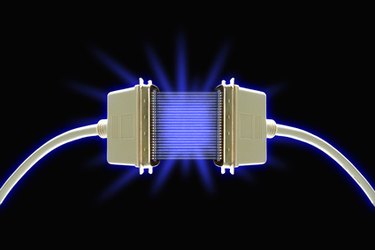 Internet Protocol addresses, or IP addresses, are numbers assigned to computers on a network. The IP address assigned to a computer is based on several factors, including your geographic location. Internet web pages can request and receive your IP address, and from that number discern your rough location in the world. You can use proxy servers, though, to act as a mask between your IP address and the Internet, protecting your location and other information.
Step 1
Select a free, web-based proxy server (see Resources). Record its web address and the server's port number, if it is listed on the web page.
Step 2
Open the "Options" or "Settings" menu of your web browser and choose "Internet Options."
Step 3
Click on the "LAN Settings" button. Enable the "Use a Proxy Server" option under the "Proxy" section. Into the appropriate text fields type the port and web address of your proxy server. Click "OK" to save the change and exit the window.
Step 4
Close any open browser pages and restart the browser. Notice the bar above the bottom of the window. "Resolving Proxy" appears when the proxy is successfully in place.