The iPhone's built-in iOS software includes an app called Calendar; with it, you can set reminders for important recurring events such as birthdays. The iPhone's software, however, goes a step further, automatically setting a birthday reminder in Calendar when you add birthday information in the Contacts app.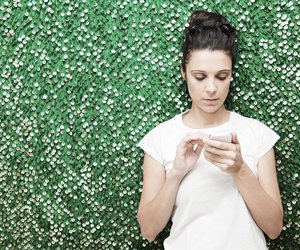 credit: marta miquel capell/iStock/Getty Images
Entering Birthdays
To input a birthday on the iPhone, tap the "Contacts" app from the home screen. Select an existing contact and tap "Edit" to change the record. Scroll down to "add birthday" and tap it, then set the birthday date when the iPhone prompts you; note that you can skip the birth year if all you have is the month and day. When you tap "Done" to finish, the iPhone creates a reminder in its birthday calendar file. For new contacts, the process is much the same; by entering birthday information, the iPhone sets up a Calendar reminder for you.