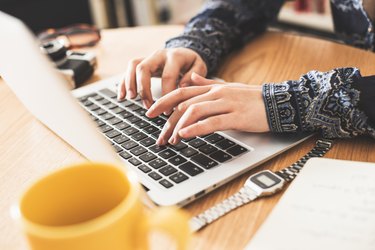 Acrobat Reader is a free program created by Adobe to allow computer uses to read files in the Portable Document Format, or PDF. A PDF file can be a single image saved in the format or a layout consisting of multiple images and text saved in the format. Once the files are created, it is difficult to edit them, and what editing can be done must be done through a full version of Adobe Acrobat. However, viewing the files can be done with the basic version of Acrobat Reader, which can be downloaded from Adobe's website and other software sites on the Internet.
Step 1
Launch a Web browser and navigate to Adobe's Download Web page (See Resources).
Step 2
Click the "Get Adobe Reader" download button on the right.
Step 3
Remove the check mark from the option to download the McAfee Security Plan Plus software. This software is not necessary for Acrobat Reader to run, but it is a program that by default is packaged with the reader.
Step 5
Click "Save File" and follow the step-by-step instructions that are displayed.
Tip
You need 37 MB of free available space on your hard drive to install this application.