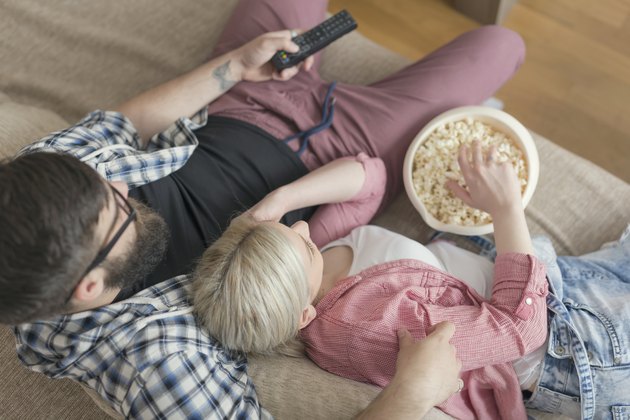 Due to a carriage agreement dispute with Crown Media, the parent company of the Hallmark channels, AT&T U-verse TV dropped the Hallmark Channel and the Hallmark Movie Channel from the U-verse TV channel lineup on September 1, 2010. As of June 2011, an agreement has still not been reached between the two companies. The Hallmark channels are still not available to AT&T U-verse TV customers. If you have AT&T U-verse TV but you want to have access to Hallmark channels, there are only a few things you can do.
Step 1
Petition AT&T to add the Hallmark channels back to its U-verse channel lineup. Crown Media is actively encouraging U-verse TV customers to go to DontTakeMyHallmarkChannels.com. Use the submission form to compose a short email message lobbying AT&T to bring back the Hallmark Channels. Or call 1-888-MADE-4-FAMILY to leave a short voice mail message expressing your eagerness to have the Hallmark Channels returned to the U-verse lineup. There is no guarantee that the lobbying campaign organized by Crown Media will be successful, but at least you can add your support to the effort.
Step 2
Search for programs aired on Hallmark on other U-verse channels. According to a press statement titled "AT&T U-verse TV Customers Denied a Fair Deal by Hallmark" released by AT&T on August 31, 2010, "several of Hallmark's programs are available on other U-verse channels." AT&T is encouraging its U-verse TV customers to use the "Live TV" / "Search" feature in the U-verse cable box menu to locate other channels airing the same programs offered on Hallmark. To see a list of programs offered on Hallmark, visit the "Hallmark Channel Schedule" Web page on the Hallmark website.
Step 3
Switch to an alternative cable or satellite TV provider. If your contract has expired with AT&T U-verse, move to a different TV provider. Go to the "Hallmark Channel Locator" Web page on the Hallmark website. Enter your home ZIP code to learn which cable or satellite TV providers offer the Hallmark Channels in your area. Research the provider's rates and channel packages before you decide to make the switch. If you do decide to make the switch, when you cancel your AT&T U-verse TV subscription, make sure you tell the AT&T customer service representative why you are cancelling the service.
Tip
In addition to searching for Hallmark channel TV programs on other AT&T U-verse channels, you can also try looking for these program online on websites such as Hulu.com, Netflix.com and XfinityTV (formally fancast.com). Hulu, Netflix and XfinityTV stream video of TV and movie programs over the Internet.