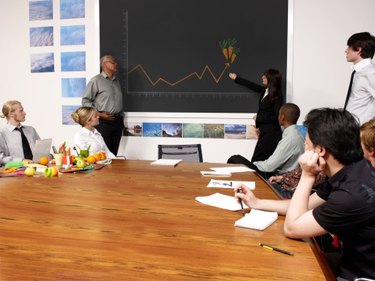 Microsoft PowerPoint lets you create presentations for both work and school. With the program, it's possible to make slide shows that include all the information you want to share, along with images, music and video. If you insert an image or piece of clip art into a PowerPoint presentation, you may need to re-size it if it's too large or small. This can lead to an image with uneven proportions. However, an option is available that helps you make your image's proportions remain the same.
Step 1
Launch PowerPoint and load the presentation you want to edit.
Step 2
Click on the "Size" tab at the top of the window.
Step 3
Click on the "Lock Aspect Ratio" box, located under the "Scale" heading. Click on the corner of your image and drag the mouse to make the picture bigger or smaller while retaining its original proportions.