Locking a television will help you control how much time your kids spend watching TV, especially when you are not around to monitor them. The locking procedure differs slightly from one television to another, but the process of setting up the lock is essentially the same. Depending on your TV and programming package, you may also have the ability to lock certain channels or automatically lock the TV at certain times of the day.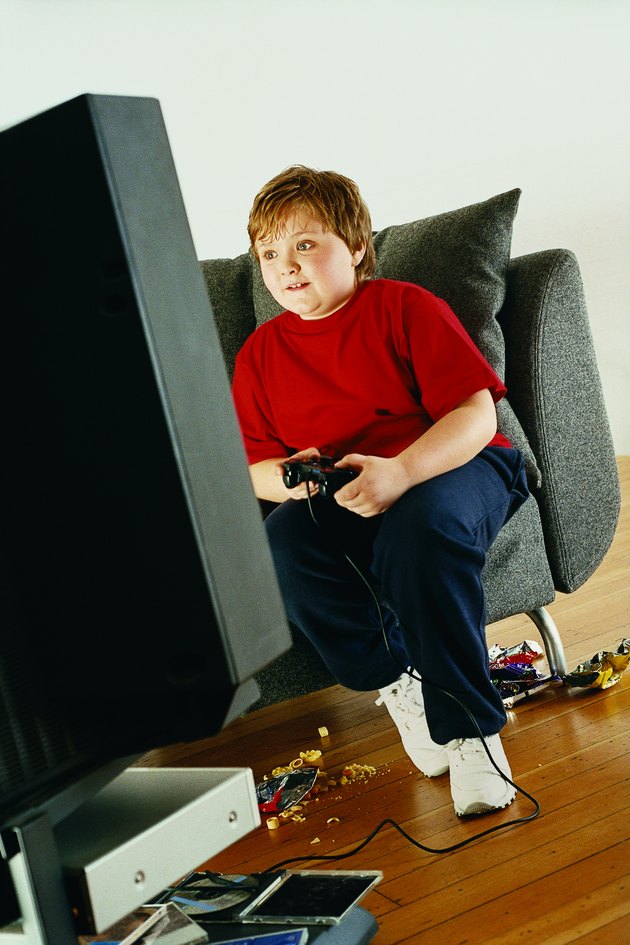 Step 1
Turn on your television and press the "Menu" button on the remote control. Remote controls differ depending on the brand and model but nearly all have a "Menu" button.
Step 2
Scroll through the available options on the screen using the arrow keys on the remote control. Depending on your TV, you may have a "Lock" or "Parental Controls" menu. If you don't see such a menu on the main screen, look for a "Settings" menu that will take you to additional options.
Step 3
Select the "Lock" or "Parental Control" option by pressing "OK" or "Select" on your remote control. To make changes, you'll need to enter a four-digit password. If you've already used the parental controls in the past, enter the password you set previously; otherwise, you'll be prompted to enter the default password, which you can locate in your TV's user manual.
Step 4
Set the locking controls you wish to use. For example, you can set the television to be locked for the foreseeable future, locked during certain hours of the day, or you can lock certain channels or shows with certain ratings. The available options will depend on your TV, but use the arrow keys on the remote control to navigate the "Parental Controls" screen and change the lock information to suit your needs.
Step 5
Press "OK" or use the arrow keys on your remote to select the "Save" button to save your new parental control settings.
Tip
Select a password that your children won't be able to guess. Avoid choosing your house number or a portion of your phone number.