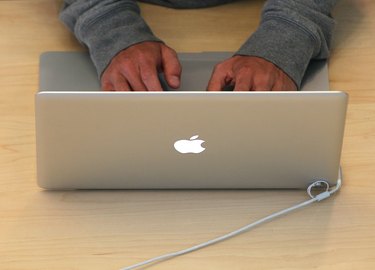 Most mobile phones include an option to disable or lock the keyboard to prevent accidental calls; however, there is not a similar option included on Mac computers. MacBook users have no way to disable or lock the keyboard using the included programs of OS X. A free program called Keyboard Cleaner allows you to disable your keyboard at any time.
Step 1
Download Keyboard Cleaner (see "Resources") on your MacBook. Double-click on the ZIP file to decompress the application. Move the program to the "Applications" folder.
Step 2
Lock the keyboard by double-clicking on the program icon.
Step 3
Enable the keyboard by pressing "Command" + "Q."
Tip
For fast access to the Keyboard Cleaner, add the program to your dock by dragging the icon to the dock and dropping it there.