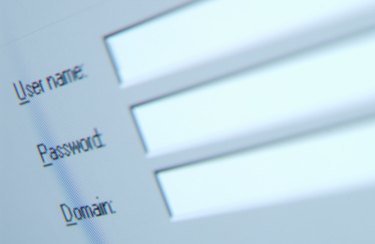 Student portals house all of a student's important electronic documents, from official transcripts to class schedules. Logging into a student portal, however, can sometimes be a frustrating and convoluted process, especially when doing it for the first time. College portals are usually commissioned and maintained by the college administration, leading to slow, and often aging systems that the school has put off upgrading. Fortunately, logging in is relatively easy provided you have the proper system configuration and log in identification.
Step 1
Open your web browser and type in the website domain for your college.
Step 2
Go to the student portal login page. Most college sites have a prominent link to this on their home page to convenience students that use the site often.
Step 3
Perform a "browser check" if there is the option on the login page,. This will ensure your web browser is compatible with your college student portal and that you are set up to work correctly with the school server. Not all portals provide this service, so keep an eye out for a help page if you are having trouble.
Step 4
Turn off your pop-up blockers for the student portal website. Many college portals use pop-ups for the login screen or personal student account. If you do not know how to turn off your pop-up blocker, hold the CTRL key on the keyboard as you click the link. This will open the new page in a different tab.
Step 5
Enter your student identification number and password in the fields provided and click submit. You are now logged into your student portal account.