Outside of receiving a court order to view an individual's cell phone records, you have two different options for viewing the call history. The first is to simply look through the phone's saved "Resents" list. If you don't have access to the phone, your only other option is to log on to the individual's account and look at the history. You do need permission to view the content from the person, as hacking into someone's account is illegal.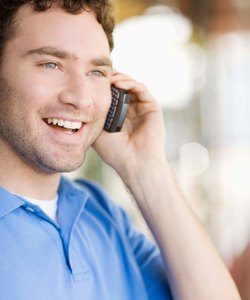 Step
Open your Internet browser and navigate to your service provider's website (such as AT&T or Verizon).
Step
Select the "Log In" option, then type in your phone number and the account password. This connects you to your account information.
Step
Select "Usage and Recent Activity," and the previous month's call information displays onto the screen (the actual phrasing may differ slightly, depending on the website you are using).